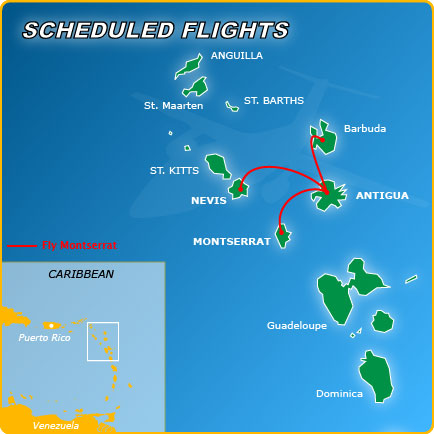 If you experience problems booking on line please call our office 9am to 1pm during runway closure in Montserrat 11 to 21 April.
COVID 19: You MUST follow advance travel rules for entry to Montserrat and Antigua. Check Govt websites. Show Negative PCR or RNA Covid test result at Check-in for all flights plus your Immigration and Health permissions to enter Montserrat. Failure to show these documents at Check-in will result in denied boarding.
If you cannot see the flight you want ask to be put on our waitlist. Our office is currently open 8am to 5pm.
Flights can be booked on-line up to 31/8/21.
Contact details: Tel: 1-664 491 3434. E-mail: info@flymontserrat.com WWW. flymontserrat.com
---