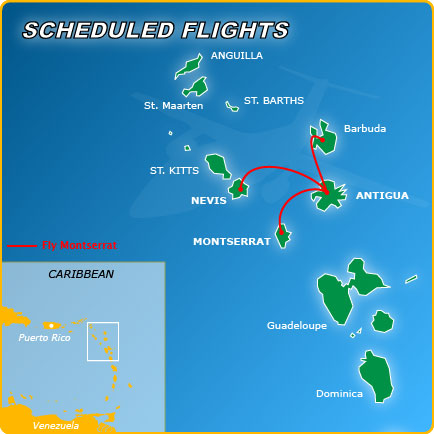 COVID 19: Scheduled flights can now be booked from 1 July. All cancelled flights in April/May/June can be rebooked or refunded. Our office is currently manned from 08.00 to 16.00 or email us on info@flymontserrat.com.
It might be possible to charter when scheduled flights are not running, subject to permissions.
If you cannot see the flight you want ask to be put on our waitlist.
Note from 1 June 2020 Montserrat's departure taxes of US$14 are added to your fare when booking.
Flights can be booked on-line up to 30 November 2020.
Contact details:
Tel: 1-664 491 3434. E-mail: info@flymontserrat.com
WWW. flymontserrat.com
---