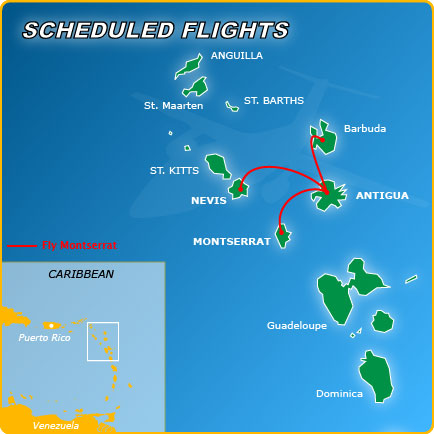 News & Urgent Travel Advice
COVID 19: You MUST follow Covid rules for entry to Montserrat and Antigua. Check Govt websites before booking & again before flight in case of change. Passengers who show flu-like symptoms will not be able to check-in. Please wear masks on our flights.
---
Government subsidised seats available to 14 December 22. If you cannot see the flight you want - ask to be put on our waitlist.
Flights can be booked on-line up to 28/2/23. Please make sure we have your contact details in case of flight changes.
Office: Tel: 1-664 491 3434 (open daily 0800-1730)
E-mail: info@flymontserrat.com